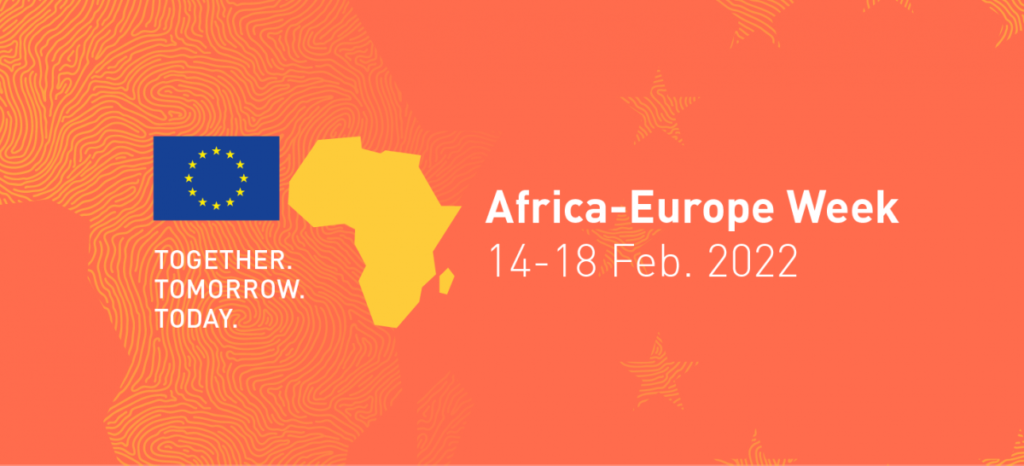 Youth and Cities vs. Climate Change: How cities, local organisations and youth can team up to fight climate change
We are pleased to invite you to join a virtual session at Africa-Europe Week on 17 February 2022 at 3.00 pm CET. The event will be streamed in English and French. This session will focus on how cities, local organisations and youth can team up to fight climate change. To join us virtually, click here.
Africa-Europe Week (14 -18 February) will bring together people from across the European Union and Africa to discuss the strategic priorities and future perspectives of a more robust and people-centred Africa-EU partnership, which will bring added value and concrete benefits for all.
As part of this week-long event, the Global Covenant of Mayors for Climate and Energy (GCoM) secretariat, the Covenant of Mayors in Sub-Saharan Africa (CoM SSA) secretariat, with the support of the Covenant of Mayors for the Mediterranean (CoM Med – Clima-Med) will host a session to put the spotlight on successful partnerships between African local governments and local, youth-led Civil Society Organisations (CSOs). A strong partnership between governments and citizens contributes immensely to the success and ultimate longevity and sustainability of projects in African cities and regions.
During the event, local government leaders in Africa will share their experiences and best practises for addressing youth-related themes and issues (job creation, social inclusion, shifts in cultural behaviours) through the development of a Sustainable Energy Access and Climate Action Plan (SEACAP). All CoM SSA signatories commit to creating a SEACAP which is a key document that outlines the necessary targets and actions for sustainable and low emissions development in the local government.
Click here to access the event.