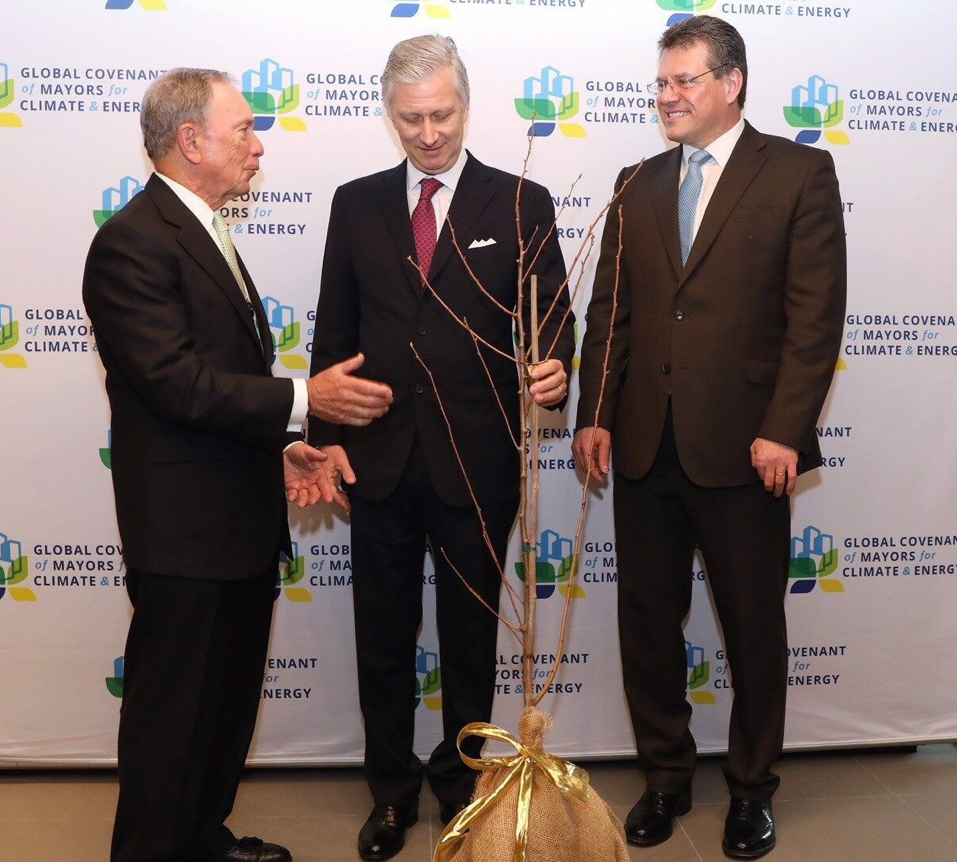 Mayors begin next phase of investment drive for cities
By Jack Aldane
Plans to mobilise around US$6 billion of private capital for sustainable cities were unveiled this week by the Global Covenant of Mayors for Climate and Energy at a high-level conference of the European Union.
The two initiatives—Invest4Cities and a Call for Interest—are aimed at getting public and private institutions to invest in cities around the world, where the current infrastructure financing gap stands at an estimated US$57 trillion, according to the McKinsey Global Institute.
"If we are serious about implementing the Paris Agreement, we also have to fill the green urban investment gap," Maroš Šefčovič, Vice President of the European Commission, told Cities Today.
Plugging the gap is seen as crucial to preparing countries for rapid urbanisation that is set to occur within the next 30 years. A recent decision by US president, Donald Trump, to halt all US contributions to the Green Climate Fund has left around US$2 billion outstanding, further intensifying the need of cities to attract investment. The One Planet Summit, which drew support from 50 heads of state in Paris last year, has tasked urban and institutional leaders with 12 goals centred on reducing carbon emissions worldwide. These include rebuilding disaster-struck areas of the Caribbean, as well as strengthening land and water resources against future threats.
Most crucially for urban leaders, it includes installing zero carbon transport networks across cities and incentivising the world's hundred highest-emitting public firms to reduce their carbon footprints. Invest4Cities will focus on catalysing investment, while a Call for Interest will provide technical support to low carbon urban infrastructure projects.
Šefčovič and other co-chairs of the covenant introduced the next phase initiatives alongside Michael Bloomberg, the United Nations' secretary general's special envoy for climate action. They were also joined by presidents of the European Investment Bank (EIB), the European Bank for Reconstruction and Development (EBRD) and the World Bank.
"Investment in modern, low-carbon infrastructure makes cities better places to live, which helps them attract new residents and new investment. It's a virtuous cycle–and this effort will help to speed it up, by making city climate initiatives more attractive to investors," said Bloomberg.
Both initiatives follow on from Global Urbis, an initiative announced by France's president Macron to get investment into cities at last year's summit. Under Global Urbis, the European Bank for Reconstruction and Development (EBRD) and the World Bank have committed to urban infrastructure projects worth a total of US$800 million. The partnership dovetails with the World Bank's City Resilience Program, for which US$400 million is reserved for investment across 55 cities by July 2018. The EBRD also has a total pipeline of US$360 million for similar projects.
The Global Covenant of Mayors for Climate & Energy, which this week opened its offices in Brussels, stipulates that more than US$26 trillion in assets managed by institutional investors could go some way to plugging the shortfall, enabling projects that together could cut up to 1.3 billion tonnes of CO2 emissions every year until 2030.
"Further, faster, greener and smarter is the way to go for city climate finance to the benefit of their citizens, of businesses and of the world," said Suma Chakrabarti, president of the EBRD.
—
Original article on Cities Today: https://cities-today.com/mayors-begin-next-phase-investment-drive-cities/