June 12, 2018
The One Planet Charter – announced in December 2017 at the One Planet Summit in Paris, celebrating the two-year anniversary of ratifying the Paris Agreement – signifies a major commitment campaign to help local governments swiftly implement actions to ensure Paris Agreement goals are met. Commitments will be brought to the Global Climate Action Summit in San Francisco in September 2018.
Through the One Planet Charter, cities can commit to specific climate action that drives investments, sustainable public procurement, and policy decisions in renewable energy, energy efficiency, electric vehicles, and efforts for zero emission buildings and zero waste. The Charter highlights cities' commitment to increase demand for sustainable and resilient infrastructure, products and services, while also recognizing the importance of working closely with national governments and business sectors to mobilise global climate action.
The One Planet Charter is a joint initiative by ICLEI – Local Governments for Sustainability, C40 Cities Climate Leadership Group, and the Global Covenant of Mayors for Climate & Energy to accelerate the implementation of the Paris Agreement in cities and local governments across the world.
Has your city made outstanding green commitments in urban mobility, renewable energy, low carbon buildings, solid waste management or resilience?
Resilience
Commits cities to developing by end of 2020 an inclusive climate mitigation and adaptation plan that benefits all citizens equitably by increasing action on community-led development and infrastructure projects that achieve major environmental, health, social and economic benefits, especially in low-income and vulnerable communities and is at least compatible with their country's NDC, if not, compatible with limiting warming to 1.5 degrees. Long-term planning enables cities to develop a coherent strategy, prioritize resources, build consensus, and clarify roles and responsibilities.
Urban Mobility
Urban Mobility : Existing city actions and new commitments on advancing sustainable and zero emission transportation. Cities making commitments to low carbon transportation networks, are paving the way for a future in which the majority of citizens are able to move around their cities by walking, cycling, and shared transport, resulting in less congestion and less pollution, while making our roads quieter and the air we breathe cleaner. One specific commitment – Green & Healthy Streets Declaration: where cities pledge to procure only zero-emission buses from 2025, make a major area of their city zero emission by 2030, and encourage a shift to walking, cycling, and public transport. 14 cities have already signed.
Renewable Energy 
Cities commit to moving towards 100% renewable electricity (city-wide) by 2035, and 100% renewable energy (including electricity, heating and cooling, and transport) by 2050. Shifting towards 100% clean renewable energy is an essential building block in the transition to net zero emissions by 2050, and to create healthier and more equitable communities.
Low Carbon Buildings
Existing city actions and new commitments on advancing net-zero buildings. Building energy use accounts for over half of total city emissions on average, according to the Deadline 2020 report (insert link). This means that decarbonising buildings in cities – by making them more efficient so they use less energy, and by cleaning up the energy that they do use – is one of the most fundamental things cities can do to avoid dangerous climate change.
One specific commitment – Forthcoming the Net Zero Carbon Buildings Commitment – cities to enact regulations and / or planning policy to ensure buildings operate at net-zero carbon by 2030 and all buildings by 2050. Cities can additionally commit to owning, occupying and developing only assets that are net zero carbon in operation by 2030. All signatories are also encouraged to report on emissions beyond carbon (e.g., refrigerants).
Solid Waste Management
Existing city actions and new commitments on advancing net-zero solid waste. Cities can help to accelerate the transition towards a zero-waste and more regenerative future by taking ambitious, measurable and inclusive actions to reduce municipal solid waste generation and improve materials management for all communities and neighbourhoods. Signatory cities will lead the way towards an inclusive zero waste future, inspiring businesses and civil society to also play a part in this transition. The high ambition Advancing Towards Zero Waste Declaration has been developed by C40 and the city of San Francisco, in consultation with other C40 cities in the Waste to Resources network. Other city commitments are also recognized under the One Planet Charter.
One specific commitment – Cities reduce municipal solid waste generation per capita by at least 15% by 2030 compared to 2015. Cities also pledge to reduce the amount of municipal solid waste disposed to landfill or incineration by at least by 50% by 2030 compared to 2015, and increasing the diversion rate away from landfill and incineration to at least 70% by 2030.

All current GCoM cities will already have their committed actions registered.
To register a new commitment, please contact us at:
A list of committed cities can be found here: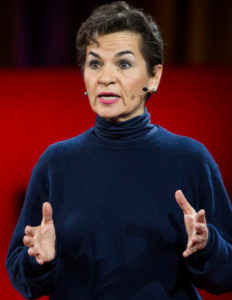 Christiana Figueres, Vice-Chair of the Global Covenant of Mayors and Mission 2020 convener:
"The One Planet Charter demonstrates that when cities and local leaders embrace the opportunities that come with transitioning to a low-carbon world, both their constituents and their local economies benefit. This Charter furthers the critical work cities committed to the Global Covenant of Mayors and the world's global city networks are doing to further their momentum toward meeting the goals of the Paris Agreement."
Anne Hidalgo, Mayor of Paris, C40 Chair and Global Covenant of Mayors Board member:
"C40's Deadline 2020 research revealed precisely what needs to be delivered by the cities of more than 100,000 citizens around the world, to deliver on the ambition of the Paris Agreement. The decisions being made by mayors right now on investments for sustainable and resilient infrastructure will determine the future of generations to come. The One Planet Charter will make it easier to build the argument for bold climate action and investment in these crucial months and years ahead."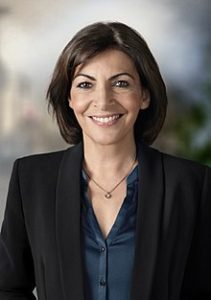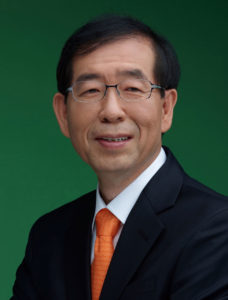 Park Won Soon, Mayor, of Seoul, ICLEI President, Global Covenant of Mayors Board Member and Chair of the Global Lead City Network on Sustainable Procurement:
"I am happy to see that the outcomes announced at the One Planet Summit in December 2017 will support the implementation of the Bonn-Fiji Commitment of Local and Regional Governments to Deliver the Paris Agreement at All Levels adopted at 23rd UN Climate Change Conference (COP23) in Bonn, Germany on 12 November 2018. I encourage all Mayors to join this commitment campaign to mobilize the huge demand-side power of cities, and drive the market for sustainable infrastructure, products and services worldwide to accelerate climate action through ambitious GHG reduction targets and robust adaptation strategies."
Ambitious City Climate Actions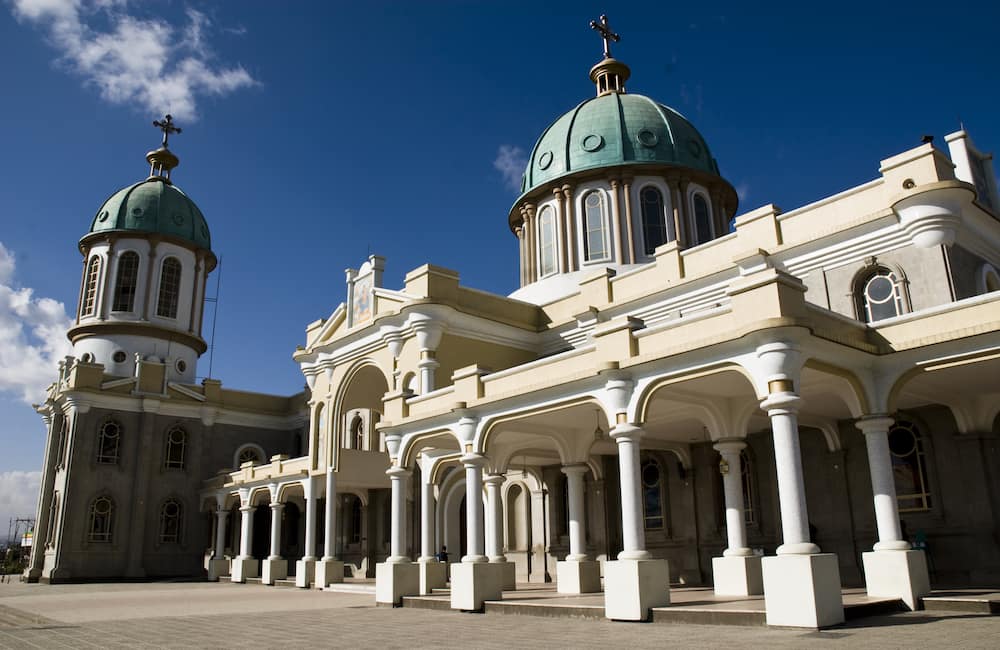 Addis Ababa
The Addis Ababa Light Rail Transit Project brought the first ever light rail system to Sub-Saharan Africa.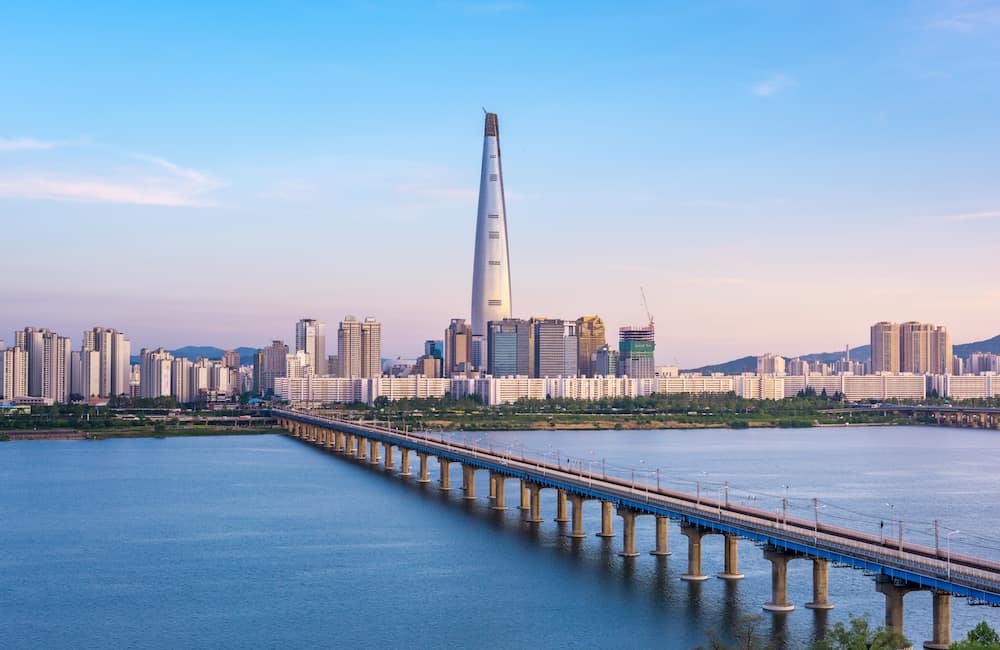 Seoul
"One Less Nuclear Power Planet", Seoul's energy flagship project, has been a success thanks to the active contribution of millions of citizen.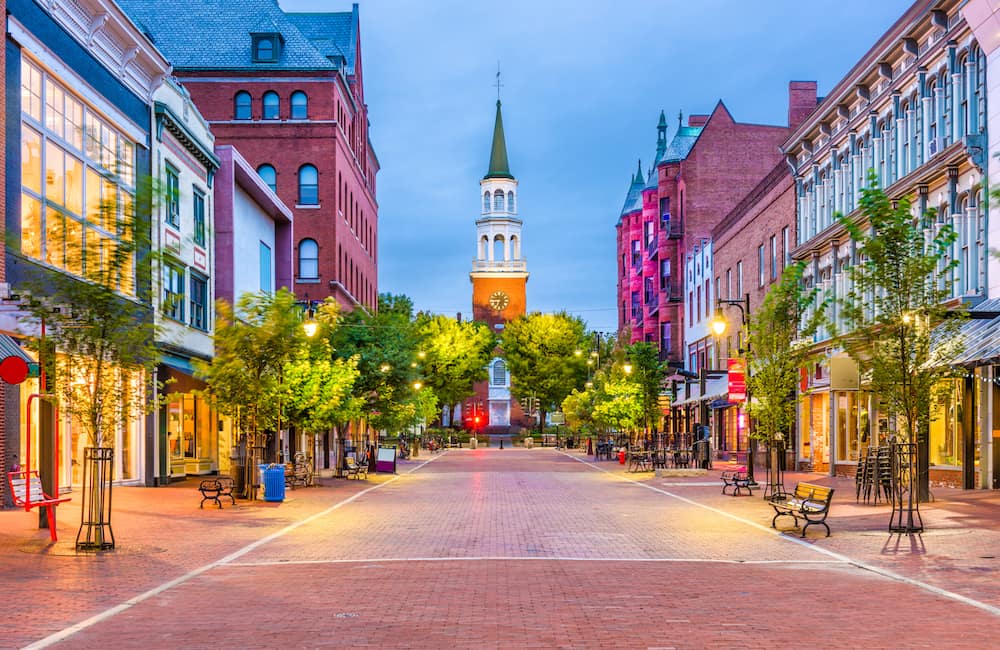 Burlington
The 42,000 citizens of Burlington, Vermont, receive their entire electricity from renewable sources.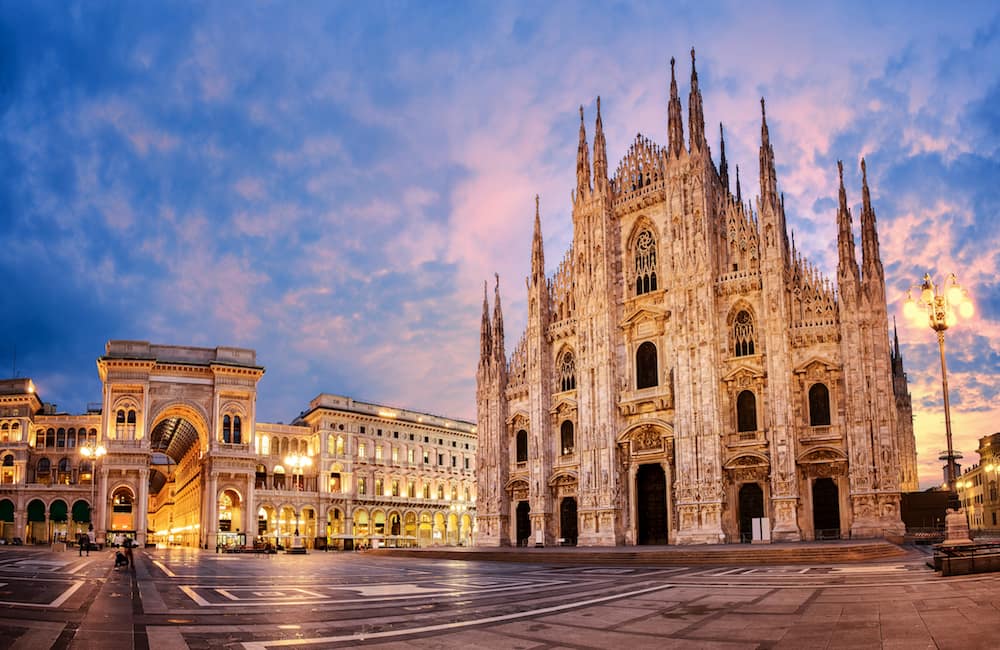 Milan
From waste-to-energy to ground-source heat pumps, Milan is embracing efficient energy systems and expanding its district heating system.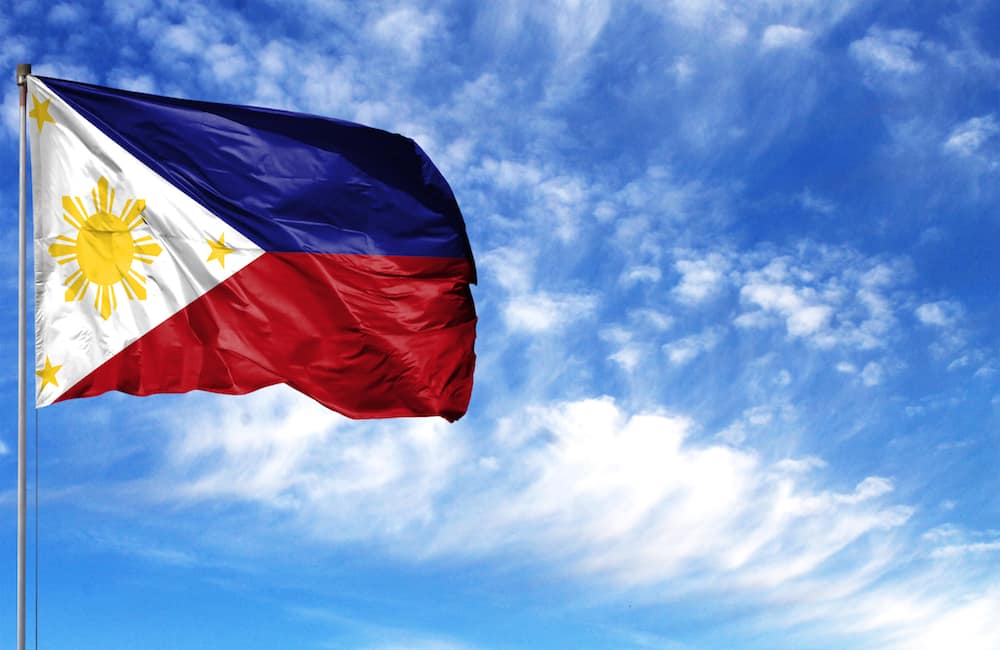 Catbalogan
Catbalogan is building a new city – Sky City, a shining example for sustainability and resilience.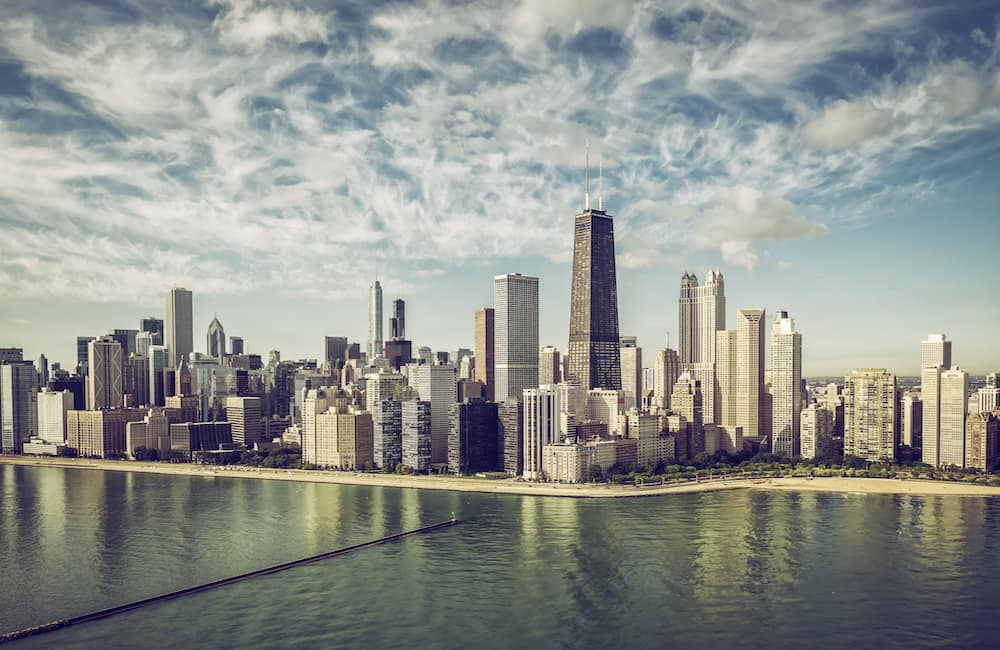 Chicago
Chicago is already hit hard by rising temperatures, and getting ready for a hotter future.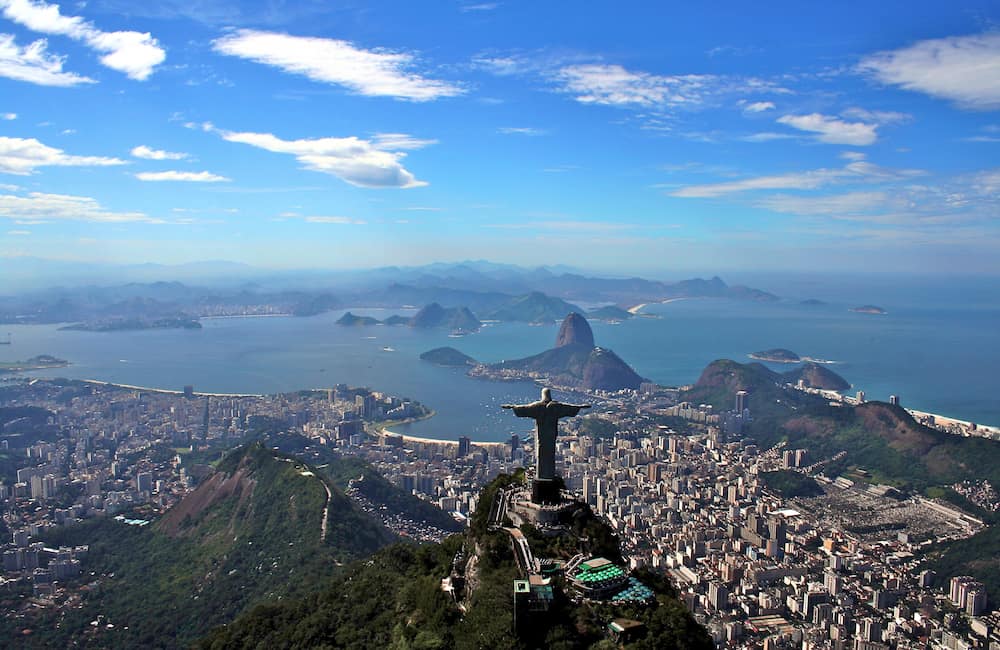 Rio de Janeiro
Rio's transport system is going green! With 450 km of cycling lanes and a new bus rapid transport bus network, a car is no longer needed.