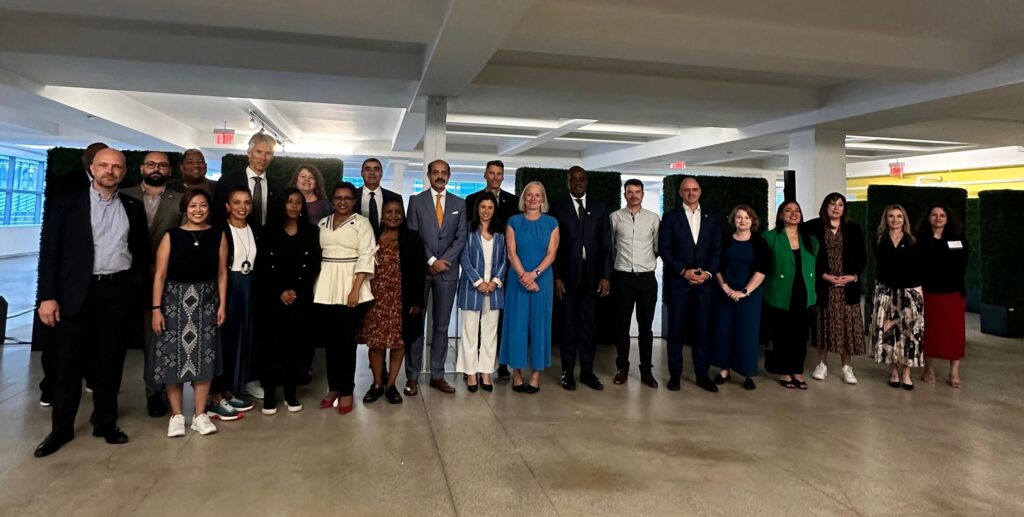 Integrity Matters for Cities, States, and Regions set to launch at COP28
Following a hybrid meeting on the sides of New York City Climate Week, a dedicated expert group convened by the Global Covenant of Mayors (GCoM) and WRI Ross Center for Sustainable Cities announced the forthcoming launch of the Integrity Matters for Cities, States, and Regions report in December 2023 at this year's UN Climate Conference (COP28). 
This report is a follow-up to the flagship Integrity Matters report launched last year at COP27 by the High-Level Expert Group on the Net-Zero Emissions Commitments of Non-State Entities (HLEG). It outlines recommendations for subnational governments to ensure the credibility, accountability, and transparency of their climate and sustainability commitments while acknowledging their varied capacities and characteristics.

The report aims to: 
Apply the original HLEG standards to the subnational government context

to retain the strong credibility, transparency and accountability recommendations while allowing for variation in local government capacity; 

Highlight where cities, states, and regions – as well as their affiliated net-zero alliances and initiatives – are already meeting or exceeding

the minimum standards set by the flagship

Integrity Matters

report launched at COP27; and

Provide additional details on HLEG standards specific to cities, states, and regions

that can enable accelerated subnational government compliance that is conducive to action implementation, especially amongst those whose climate ambitions are tempered by trailing levels of capacity and expertise.
Tasked with overseeing the development of the report, the GCoM- and WRI-convened Expert Group is composed of local and regional government representatives and practitioners, as well as partner alliances and networks. Chaired by GCoM Global Ambassador and former Mayor of Vancouver Gregor Robertson, the Expert Group also counts the participation of the Hon. Catherine McKenna, Chair of the HLEG, and observers from the UN Climate Change Secretariat. Expert Group activities commenced in March 2023, with monthly meetings and workshops to build and refine the report. 
For more information on the members of the Expert Working Group, please refer to the provided table: 
Organisation / individual
WRI Ross Center for Cities
GCoM
C40
CDP
Climate Alliance
ICLEI
WWF
Under2 Coalition
Despeñaderos, Argentina
Makati, Philippines
Quelimane City, Mozambique
IIHS
University of North Carolina at Chapel Hill
HLEG members
UN Habitat
UNFCCC
High-level champions
European Commission
Regions4
WRI
Climate Champions
For any queries regarding the report, please reach out to info@globalcovenantofmayors.org