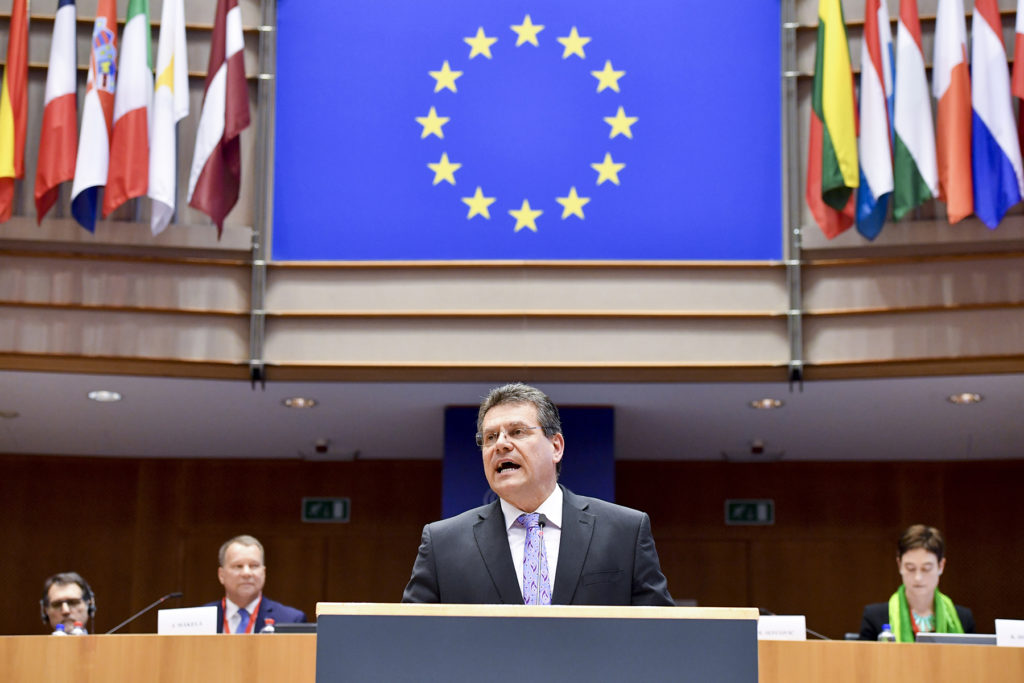 Global Covenant of Mayors agree emissions cuts equal to removing all US cars off the road
Connecting small and mid-size cities with vital GHG emissions data is the first step in enabling them to take the science-based climate action needed to increase urban resilience and improve the well being of citizens, Šefčovič says.
Leading up to the Global Climate Action Summit, the Global Covenant of Mayors for Climate & Energy (GCoM) on September 10 announced that the collective impact of current commitments made by cities and local governments around the world have already exceeded 1/3 of global city potential in 2030.
To ensure these commitments are met, the Global Covenant of Mayors is launching groundbreaking measures and tools on data management that will help cities tackling climate change, bringing them closer to reaching the Paris Agreement goals, the GCoM, the largest international alliance of city networks and their members committed to raising the global ambition for climate action, said in a press release.
"Cities are the driving force behind climate action – and what we continuously hear is that they want to do more," said European Commission Vice President for the Energy Union Maroš Šefčovič, who is also Co-Chair of the Global Covenant of Mayors. "But many small and mid-size cities, especially those in the Global South, experience resource limitations that present a roadblock. Connecting them with vital GHG emissions data is the first step in enabling them to take the science-based climate action needed to increase urban resilience and improve the well-being of citizens," he added.
The power of cities to contribute to national and global climate targets is significant, as shown by GCoM's annual report on the potential aggregate impact of the collective efforts of the thousands of cities worldwide committed to the Global Covenant of Mayors, the press release read.
Overall, the potential of the 9,149 commitments made by Global Covenant of Mayors cities is equivalent to reducing nearly 1.4 billion tons of CO2e emissions per year by 2030 – equal to the emissions of taking all cars off the road in the United States in 2030. Together, cities committed to the Global Covenant of Mayors have the potential to achieve a cumulative reduction of 60 billion tons CO2e by 2050, reaching a global average of 2.1 tons per capita, the GCoM said.
To further support city contributions to climate action, the Global Covenant of Mayors announced that, as of January 1, 2019, a new global framework for reporting city greenhouse gas emissions inventories will go into effect. By harmonising city climate data reporting and making data available in open platforms for cities to learn from each other, cities will not only be able to quantify and compare their results but will also for the first time use an approach for quantifying their impact that is consistent with that of national governments. Cities' need for science-based climate action has been voiced through the Edmonton Declaration, a bold call-to-action for cities of all sizes to seriously consider the role of scientific research and data for climate action, by more than 4,000 signatories to date.
To make this possible, GCoM announced a new data-powered tool developed in collaboration with Google to create direct access to private sector data that can significantly reduce the time investment that cities currently make in measuring their local impacts – thereby freeing resources to take more aggressive action.
The Environmental Insights Explorer, resulting from a partnership between GCoM and Google will provide cities with instant access to greenhouse gas emissions data, allowing local governments to develop data-based climate action plans and facilitate urban climate action based on science and evidence. The platform combines data and the unique analytical capabilities of Google with GCoM's global network of cities and mayors to bring critical information to cities on their environmental health. The tool will enable cities to access Google's proprietary data to assess emissions from the buildings and transportation sectors, the GCoM said.
Launching in beta on September 10 with pilot cities Buenos Aires, Melbourne, Canada's Victoria, as well as Pittsburgh and Mountain View in the US, the platform will eventually help local governments turn global climate ambition into concrete actions rooted in data and insights, the GCoM said, noting that together, the new reporting framework and the Google tool will provide cities with the resources they need to not only quantify city-level climate action but also enable them to harmonise their measurements with regional and national government efforts.
—
Original article on New Europe: https://www.neweurope.eu/article/global-covenant-of-mayors-agree-emissions-cuts-equal-to-removing-all-us-cars-off-the-road/