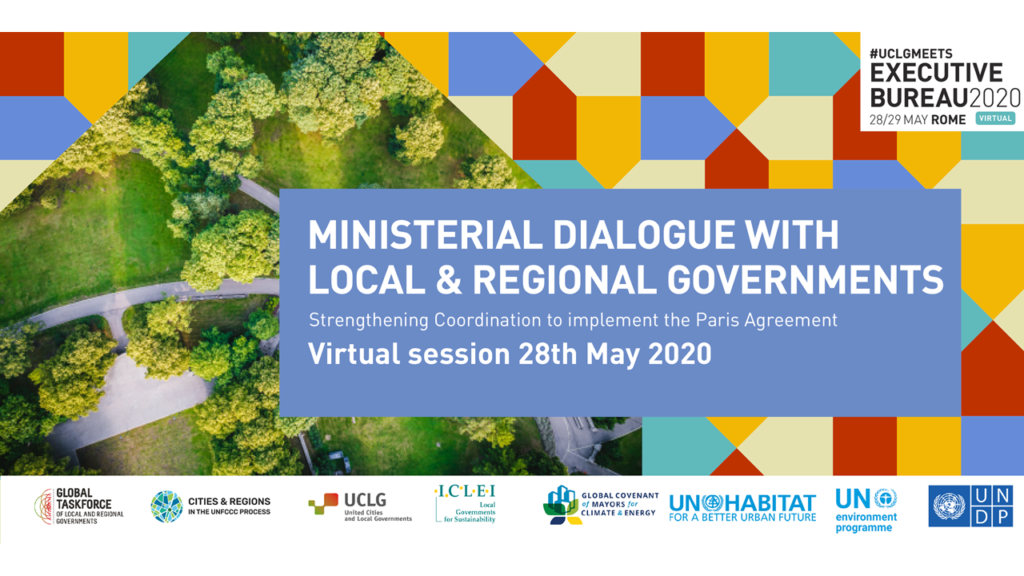 GCoM Joins Effort to Integrate Regional and Local Contributions into National Governments' COP26 Commitments
On May 28, 2020, the Global Covenant of Mayors for Climate and Energy (GCoM) together with The Global Taskforce of Local and Regional Governments, ICLEI – Local Governments for Sustainability, United Cities and Local Governments (UCLG), UNDP, UN Environment and UN-Habitat launched a collaborative global effort to advocate towards national governments to integrate regional and local emissions reduction commitments into their nationally determined contributions (NDCs) under the Paris Agreement framework. The 2015 Paris Agreement was structured so countries could set more ambitions NDCs at five-year intervals.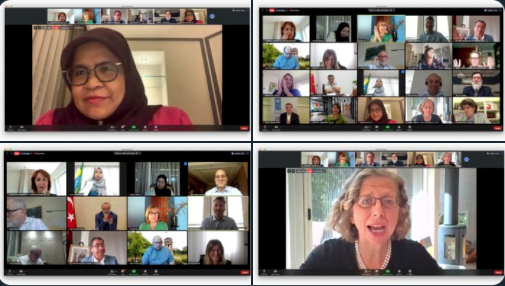 Though cities consume nearly 80 percent of the world's energy and produce more than 60 percent of global greenhouse gas emissions, Mayors are primary drivers of global climate action. Thousands of local governments – city and municipal governments of all sizes and across all geographies around the world – have their own climate action and sustainability ambition, and have identified specific sectors where local governments are well positioned to act including waste management and circularity, urban mobility, decentralized energy, sustainable buildings and land use including green space. Many of these sectors also represent a significant opportunity for job creation, particularly local jobs as well as small and medium sized enterprises that are so important for local economies and need to be part of green recovery packages.
Formally recognizing existing regional or local contributions (RLCs) and opportunities for deeper engagement will allow national governments to not only increase their climate ambition in advance of COP26, but also advance green recovery in cities as an engine for boosting national economic growth in the wake of the COVID-19 pandemic.
The online dialogue brought together over 30 Mayors, Governors and national government representatives, and over 200 participants. Speakers included GCoM Board Members Mohammed Adjei Sowah, Mayor of Accra, Ghana; Mohamed Sefiani, Mayor of Chefchaouen, Morocco and William Peduto, Mayor of Pittsburgh, USA, along with GCoM's Global Ambassador Gregor Robertson and Executive Director Amanda Eichel.
Throughout the day, participants had strong calls for collaboration, communication and increased ambition. The following recommended actions emerged as initial recommendations from the dialogue and will continue to evolve with input from partners and participants in the coming days:
Organizing a series of virtual roundtables – both at the global and regional levels – to increase communication and create space for collaborative decision-making and action between local, regional and national levels;
Convening an expert group to develop clear recommendations for "Regional or Local Contributions" including definition, use, measurement and accountability. An RLC working group, organized by GCoM, will incorporate further input from stakeholders at all levels over a series of dialogues through 2020, to enable greater commitments from national governments ahead of next year's COP26 climate negotiations. The RLC working group will enumerate how national governments can use RLCs to enhance their NDCs, including existing commitments from these cities and new opportunities to strengthen collaboration between national and local governments to achieve net-zero by 2050; and
Exploring how to build on this dialogue and engaging with other international events including the G20, leading to a multi-level governance collaborative climate action day at COP26 in November 2021.
There is a historic opportunity and duty to initiate a green COVID-19 recovery, that is climate sensitive and uses natural resources more sustainably. Through multi-level governance, and co-creation, Mayors and Ministers are raising the ambition of NDCs globally, and identifying opportunities for win-win situations so that climate action will help a green recovery, and a green recovery will help advance ambitious climate action.
The full dialogue is available on YouTube here.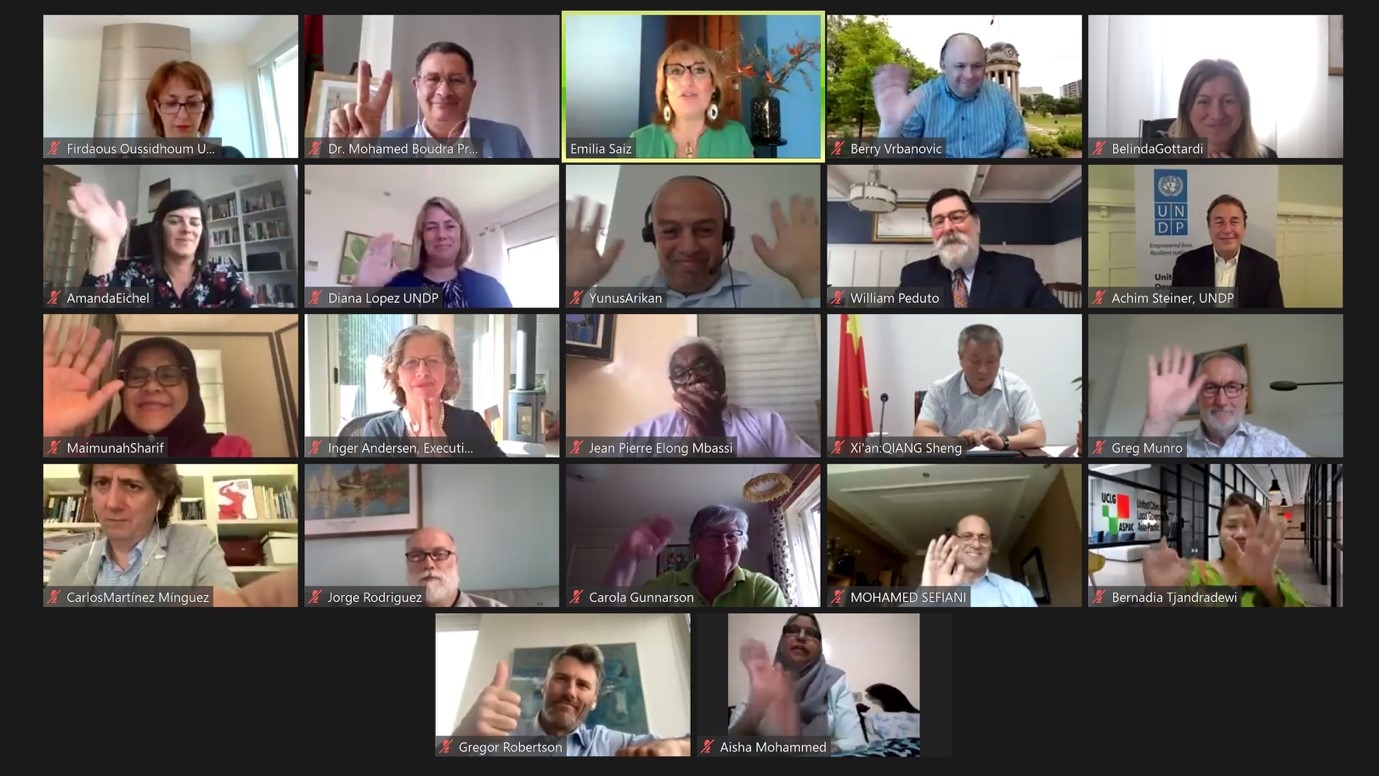 About the Global Covenant of Mayors for Climate & Energy (GCoM)
GCoM is the largest global alliance for city climate leadership, uniting a global coalition of over 10,000 cities and local governments and 100+ supporting partners. The cities and partners of GCoM share a long-term vision of supporting voluntary action to combat climate change and towards a resilient and low-emission society. GCoM serves cities and local governments by mobilizing and supporting ambitious, measurable, planned climate and energy action in their communities by working with city/regional networks, national governments and other partners to achieve our vision. Led today by Michael R. Bloomberg and European Commission Executive Vice President Frans Timmermans, the coalition comprises cities across 6 continents and 139 countries, representing over 800 million people or 10% of the global population.