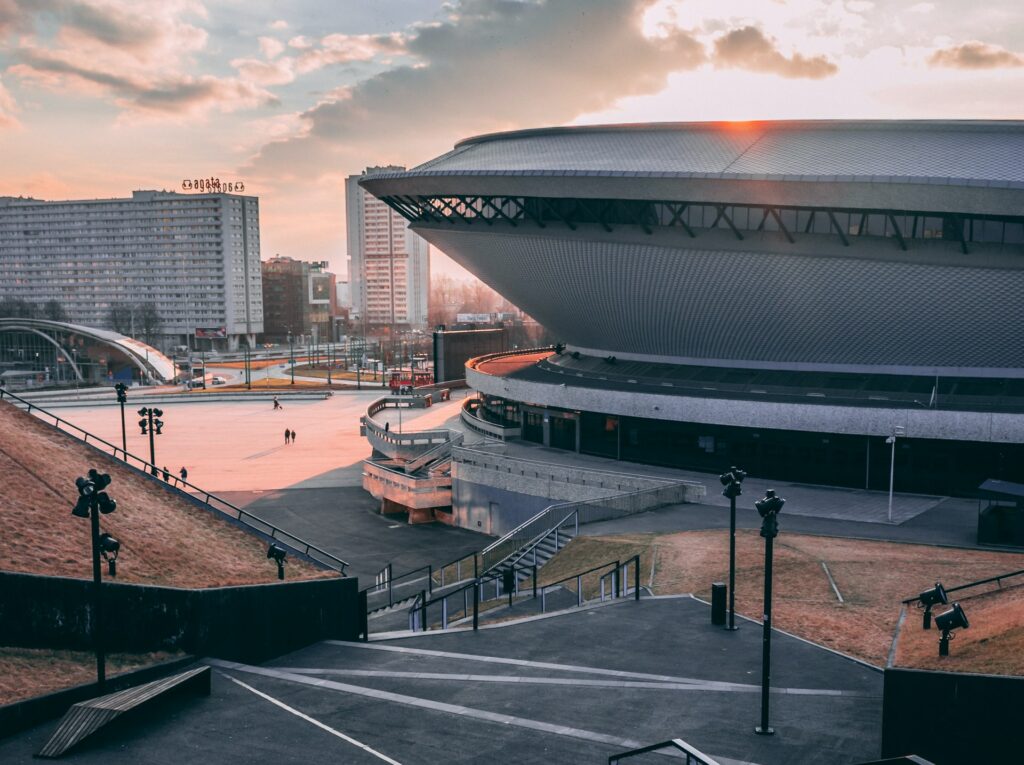 GCoM at World Urban Forum 11 (WUF11)
The Global Covenant of Mayors for Climate and Energy (GCoM) is participating in the next World Urban Forum (WUF11) in Katowice, Poland from June 26 to 30, 2022.
Come and join us! make your voice heard at THE GCoM BOOTH, and learn from our training sessions.
What is WUF?
WUF was established in 2001 by the United Nations to examine one of the most pressing issues facing the world today: rapid urbanization and its impact on communities, cities, economies, climate change, and policies.
The first WUF was held in Nairobi, Kenya in 2002 and has been held around the world ever since. Representatives of national, regional, and local governments, academics, business people, community leaders, and urban planners will be among the thousands of people expected to attend WUF11.
What is GCoM doing at WUF11?
Cities and local governments are well-positioned to show the global community what ambitious climate and energy planning and action looks like. Home to more than half the world's population, most of the built environment, and three-quarters of global gross domestic product (GDP), cities are paramount to addressing the climate crisis. 
Thousands of cities and local governments committed to GCoM are dedicated and driving voluntary action to combat climate change. By mobilizing and supporting ambitious, measurable, planned climate and energy action in their communities and by working with city/regional networks, national governments, and other partners to achieve our vision, the alliance makes evident the role of local climate action and aims at progressing in the transition to decarbonized and resilient cities, where citizens have access to secure, sustainable and affordable energy.
The theme of WUF11 is Transforming our Cities for a Better Urban Future

.
GCoM, its Regional/National Covenants, and its partners aim to provide insights and clarity on the future of cities based on existing trends, challenges and opportunities, as well as suggest ways cities can be better prepared to address climate change and energy challenges.
By participating at WUF, GCoM, its Regional/National Covenants and its partners will:
Share

how GCoM cities' commitment and strengths are powerful to achieve a sustainable urban future and meeting the Paris Agreement objectives for climate mitigation and adaptation.

Exchange

about GCoM tools, services and activities currently in place to support signatory cities in their daily action against the climate emergency

Increase interaction and cooperation

with more cities and stakeholders to improve the alliance's own performances and results, both from the quantitative and qualitative perspectives.
→ Please find GCoM's Booth programme here.
GCoM in the WUF official training program
Training Session: Understanding how to plan for energy access, develop synergies and financing climate action
Wednesday 29 June: 09:00 – 12:00

: On-site (Not Hybrid) | Multifunction Hall Room 16
As part of the official training events WUF program, GCoM is co-organizing a training session with the Joint Research Center (JRC), about understanding how to plan for energy access, develop synergies, and financing climate action.
The training session will focus on the following topics:
 

Introduction and overview of GCoM

 

Air quality and climate change mitigation

 

Energy Access and Poverty in cities towards Sustainable Development Goal 7

 

Financing Local Climate Action
→ See the link to this event on the WUF program.
GCoM booth at the WUF Urban Expo
The Urban Expo is one of the most important features at WUF. It is a pavilion space where exhibitors can showcase their best practice, their cutting-edge solutions, and the demonstrations of how cities are the engines of solutions to the challenges of housing, transport, energy and access that stymie inclusive, equitable development.
Everyone is welcome to join us at the GCoM 36sqm open space, set up at the Urban Expo pavilion – you can find us here!
The GCoM booth will offer our community a daily program of events, providing support and services, engaging and coordinating different actors at the international, national, regional, and local level.
The daily programme is available here. Please note that most of these sessions will take place in person at the World Urban Forum 11 – Urban Expo. To access the venue the accreditation for the WUF 11 is required. Register for WUF11 here. However, some selected sessions will be live-streamed on GCoM's YouTube channel – follow the latest updates here on this page and on GCoM's social media. 
For any specific questions, contact us: events@globalcovenantofmayors.eu