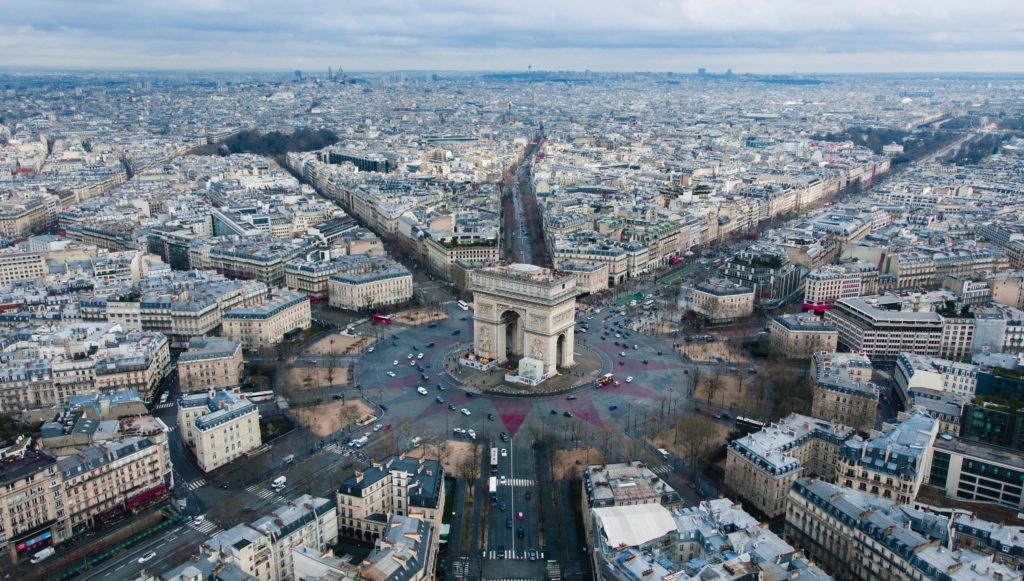 Compact of Mayors and Partners React to the COP21 Paris Agreement
The Paris Agreement marked the opening of an ambitious and historic pathway for addressing the negative impacts of climate change and it is already serving to empower those on the front lines of the fight. Mayors are already supporting national governments by taking bold action in their communities and tracking their progress transparently through the Compact of Mayors.
The work currently taking place in cities will not only ensure a healthier and cleaner future for local communities, it will also serve as a catalyst for meeting targets set by the Paris Agreement.
Here's how the Compact of Mayors city networks and committed mayors across the globe applauded the announcement and shared their thoughts on harnessing local action for a collective impact beyond Paris:
"Cities are emerging from COP21 with a renewed sense of purpose and even stronger dedication to the work we are already doing through our commitment to the Compact of Mayors, a global coalition of cities and mayors pledging to reduce greenhouse gas emissions, track their progress transparently and enhance their resilience to climate change."
– Mayor Eduardo Paes, Rio de Janeiro, Chair of C40 Cities
"This groundbreaking agreement on climate action – together with the commitments made by cities and businesses around the world – sets the world on a new and hopeful pathway.  The agreement not only unites all nations in the battle against climate change, it also sends a clear signal to markets about the direction of government policy, which will help spur greater private sector investment in low-carbon technology."
– Michael R. Blooomberg, UN Special Envoy for Cities and Climate Change
"The Paris agreement affirms engagement with all levels of government, and this inclusiveness will strengthen the power of the global coalition that will build a climate-safe and resilient future for communities across the world. Technical and financial support committed through the Paris Agreement will capacitate local and subnational governments to act boldly, swiftly and purposefully on climate."
– Gino Van Begin, Secretary General of ICLEI
"[We] are hopeful this new agreement will move the world towards a more sustainable future in adapting and mitigating risk to climate change. Cities, like Jakarta are already seeing the positive effects of their commitment to the Compact [of Mayors]…Cities, investors, businesses and subnational actors can now step up and continue to lead with the confidence that governments are behind them and have set the direction through today's announced agreement."
– Governor Basuki Tjahaya Purnama, Jakarta
"Global networks of local and subnational governments strongly welcome the agreement of Paris, because beyond including ambitious targets present in this agreement, we welcome the presence of very operational chapters to strengthen action without delay."
– Ronan Dantec, Nantes and UCLG Spokesperson
"The agreement will unlock innovation and investment to reduce emissions and help our communities adapt to climate change. We are far from done, however."
– Mayor Eric Garcetti, Los Angeles
"This agreement is a credit to the thousands of negotiators, researchers and campaigners, city, state and national leaders, businesses and advocates who fought for a deal in Paris, and for the hundreds of thousands who marched for action on climate change."
– Lord Mayor Clover Moore, Sydney
"Supporting a global climate agreement is critically important for cities around the world. Salt Lake City is aggressively preparing for future climate challenges, to be a resilient community with a high quality of life. This work is vitally important, and must be supported by both national and international action."
– Mayor Ralph Becker, Salt Lake City
" It is by leading on climate action that Atlanta and other cities will build a healthier, more prosperous, and more competitive America."
– Mayor Kasim Reed, Atlanta
"The District of Columbia is proud to be one of the first cities to attain compliance with the international Compact of Mayors.  And as our nation's capital, we will continue to lead in green energy and sustainable practices."
– Mayor Muriel Bowser, Washington, DC
"So thankful that nations agreed to fight climate change/end the fossil fuel era. We'll drive the pace in #Vancouver!"
– Mayor Gregor Robertson, Vancouver