The Innovate4Cities initiative will focus on specific cities' research and innovation needs, exploring ways to incorporate these priorities into national research agendas. These efforts will be synthesized into the first-ever cities driven research and innovation agenda to be delivered at the Global Climate Action Summit in San Francisco. The aim of this initiative is to catalyze the scientific advances necessary to better equip cities with the intelligence and tools to drive even more ambitious climate action.
Innovate4Cities Focus Areas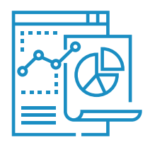 Science and Research
Produce significant momentum to produce climate change science and innovation research on- and for cities
Drive evidence-based action and innovation related to climate change and sustainability in cities
Create demand for detailed downscaled climate models  and social science on urban systems that cannot be met with current knowledge and global climate models.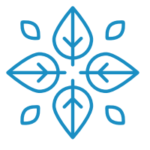 Innovation and Technology
Tomorrow's innovations must help cities to significantly reduce their emissions while making them more resilient.
Opportunities must be scaled to help cities catalyze, pilot, and procure new technology.
Unique partnerships and implementation models need to create solutions for cities of all scales and enhance access to technology globally, not just for well-resourced cities.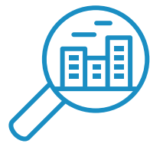 City Data Gaps
Still significant data gaps for cities to measure, plan, and monitor mitigation and resilience actions.
Key data is difficult to access or even disaggregate from the national level.
Need for accurate data so policymakers, researchers and civil society can acquire the necessary knowledge and justification to pursue and analyze recommendations concerning mitigation and adaptation policy.
Contribute to Innovate4Cities:
City officials to submit their suggestions, needs, data gaps (either through e-mail or through a form submission) – submit to
Building the Innovate4Cities Agenda

Change for Climate Roundtable
ICLEI resilient cities congress
GCoM South Asia launch event / R&I Workshop
Mission Innovation and Clean Energy Ministerial (Cities Event: 5/23)
US Conference of Mayors – regional covenant meeting
United Nations Asia-Pacific Climate Week
GCoM Africa partners meeting
1st UCLG intermediary cities world forum
Global Climate Action Summit
One Planet Summit follow up meeting (alongside Bloomberg Global Business Forum)